Chapter Preview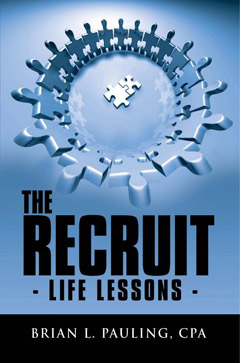 Throughout my life, I have played an active role in the communities in which I have lived. Whether it was playing on a little league baseball team or participating in a food drive, my parents instilled at a very young age that you must give back. For many years, the true meaning of "You must give back" was beyond my understanding. Nonetheless, as I grew, I realized that what my parents were really saying was that it is important to share the life lessons that you have learned with people so that they can choose to either make the same mistake OR learn from your mistake. Better yet, they can learn from what you did right.
I often think if I had learned a lesson a little earlier or if a concept had been "brought home" for me a little sooner, how much more I could have accomplished. I feel that I have accomplished a lot thus far, but I also feel there is so much more God has in store.
Growing up, I often heard my father use the expression "Each one Reach one"! My mother used the adage "Lord, if I can help somebody" from a gospel song. It took some years for me to comprehend fully the meaning of those few words. Nevertheless, the very moment at which the meaning revealed itself fully, I was in awe! I began seeing how the way I interacted with people (whether I knew them personally or not) on a daily basis could change their view about a person, a situation, a company or even a race of people.
I began thinking about the neighborhoods, the families, the churches, the schools and the kids. I began thinking how if we could all realize the impact that we could make on just the people we meet and interact with on a daily basis, how large that impact could be. Accordingly, my primary hope is to share this book with the youth of our nation, in order to provide them a guiding light as to what obstacles may be down the road and the inspiration to conquer them. However, this is not just a book for the young. I hope that adults will read this book and utilize some of the insights in their day-to-day experiences, as well. Further, I hope as you read, you feel as though you and I are old friends having a conversation, exchanging stories, sharing experiences and enjoying each other's company.
At age thirty-two, I worked with the Las Vegas Chapter of an organization called the 100 Black Men of America, Inc. The Chapter dedicated its focus to educating and empowering youth and their families through mentoring and leadership. We used the philosophy "What they see is what they will be." I have always believed that children need someone to emulate, but I had never heard it put so succinctly. Therefore, I suppose my final hope is that people, young and younger, will be able to see something better and be better.
Therefore, you are being recruited to be more than you are today. You are being recruited to be a positive leader. You are being recruited to be a positive role model and mentor. You are being recruited to let more people see what they will be. You are being recruited to usher in the winds of change. You are being recruited to be a hero to someone. You are THE RECRUIT!